Bubble Soccer is a great game for birthday parties, school events, bachelor parties, corporate events, fundraisers, youth groups etc.
We are dedicated to providing extreme fun, laughter and knockout hits. Our goal is to be able to bring families, friends and communities closer in a safe, fun and interactive way through the sport of Bubble Ball/Bubble Soccer.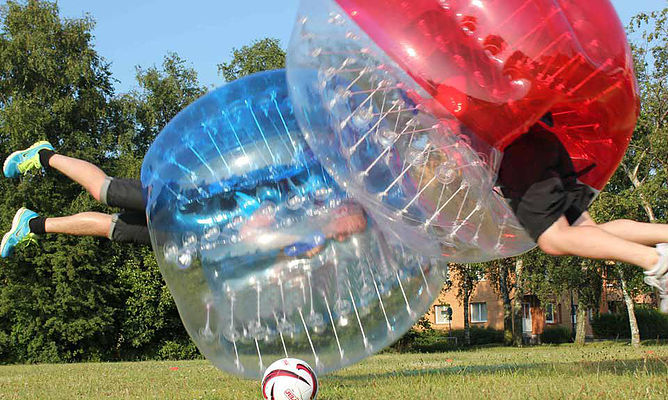 We have packages of 30 Bubble Soccer Balls. Packages start at 10 bubbles (5 Red/5 Blue), Attendant and 2 soccer balls.
For bigger events please call for a quote.
$300.00 for the first hour and $100.00 for every hour after that.