Gingerbread Toddler Bounce and Slide | $150.00 / day – Pick-up Price
153.5"x 120"x 86.5"(L x W x H) Great for pictures and themed parties.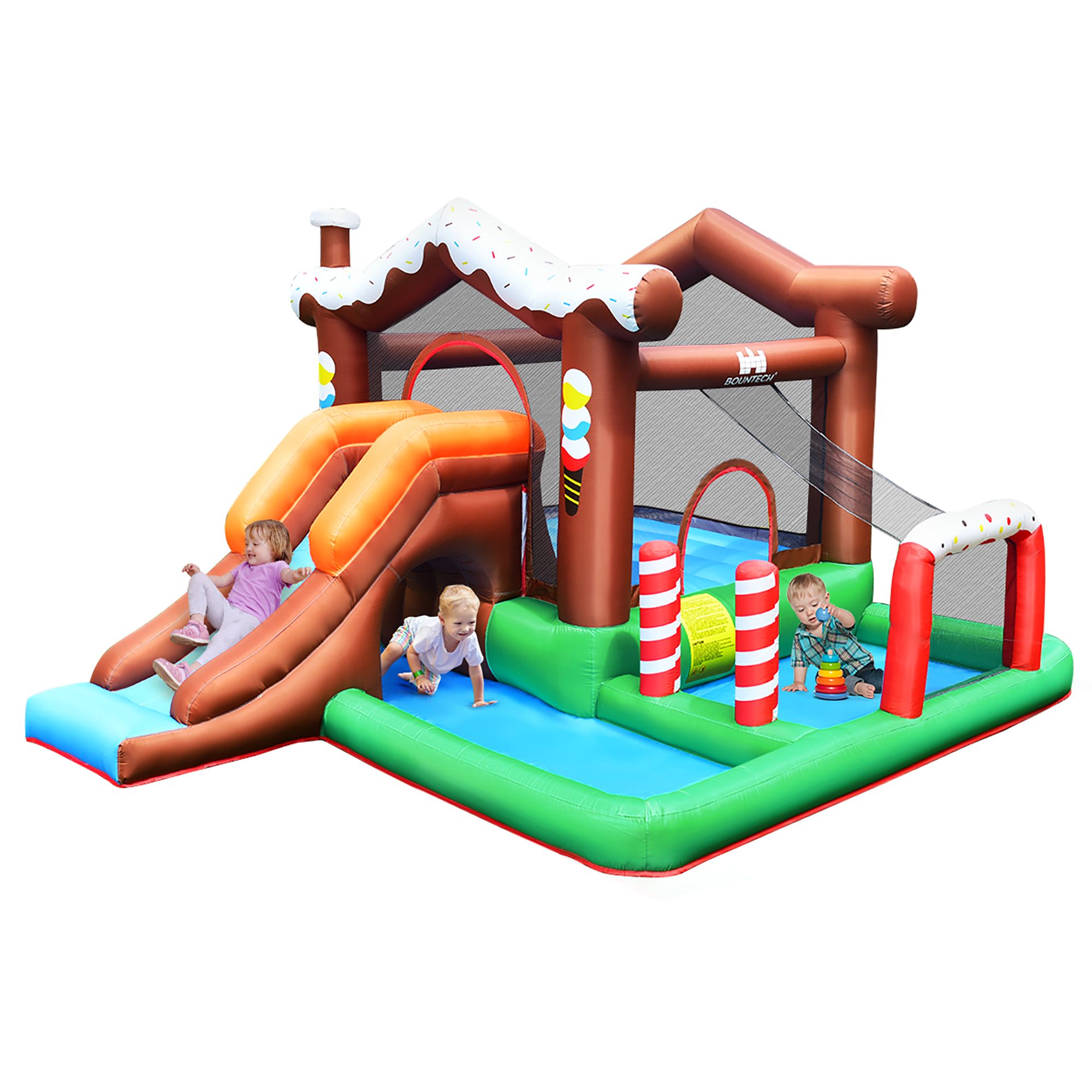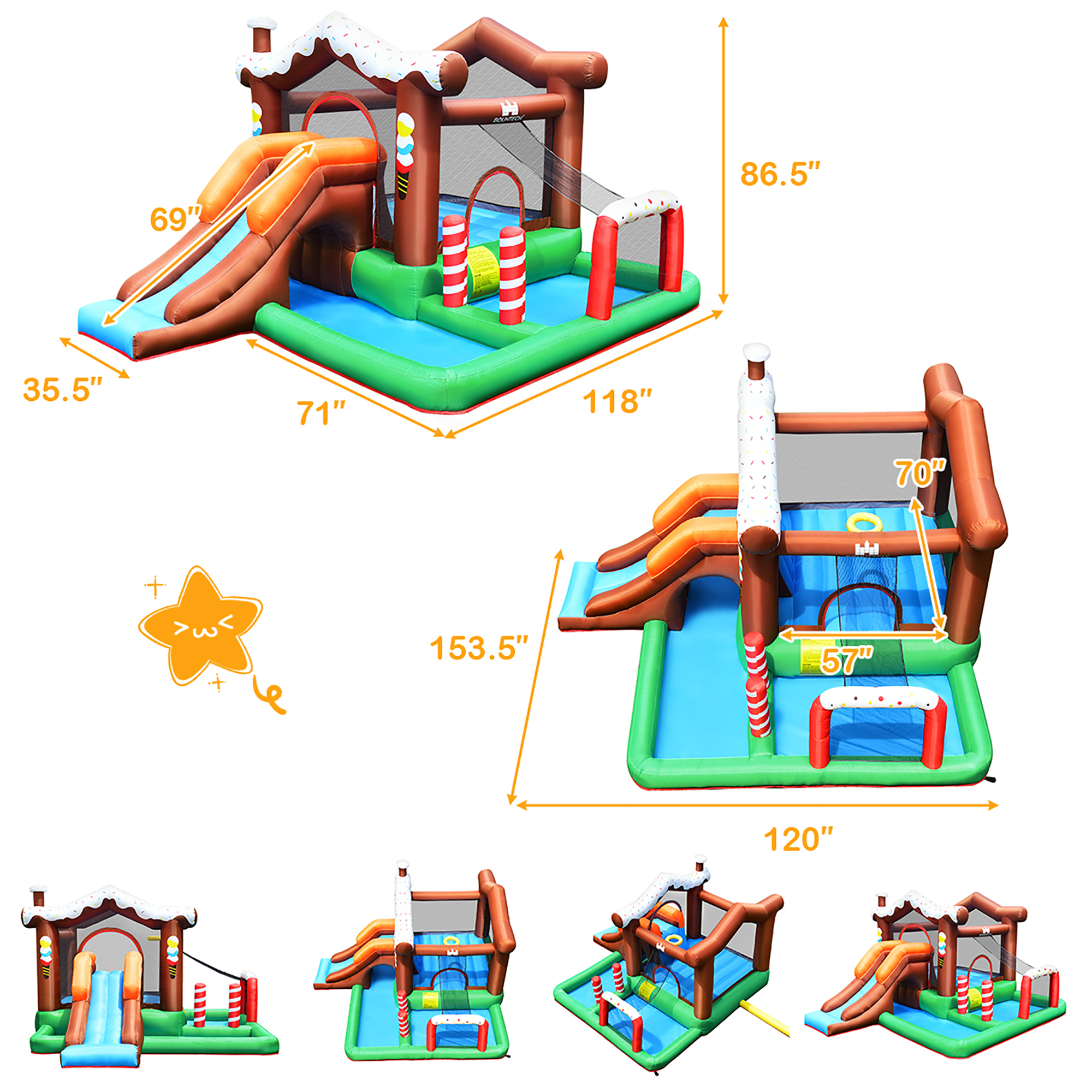 Toddler Inflatable Bounce Castles for Indoor/Outdoor | $100.00 Pick-up Price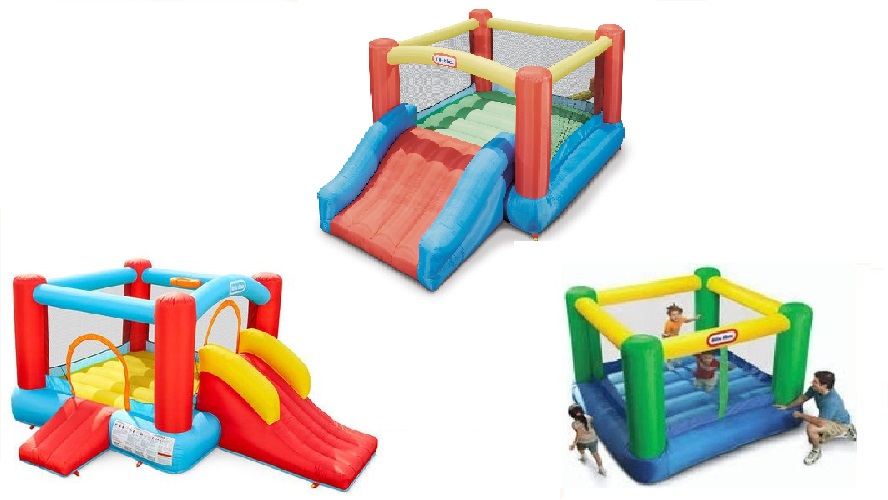 Inflatable Soccer Field | $100.00 add on to any party!
Kids inflatable mini soccer field for full-field action with goals and field markings
Ideal for large backyards; dimensions 23'L x 12'W x 42″H
We could add Foam machine for extra charge to make this crazy fun.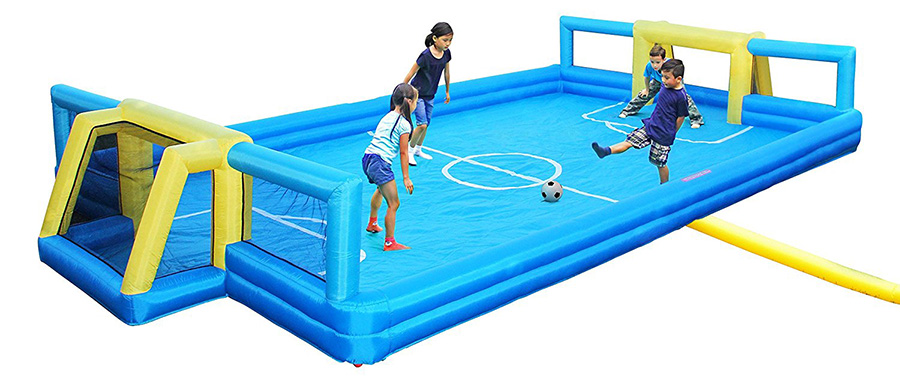 Huge Inflatable Soccer Field | $150.00 add on to any party!
Little Tikes Huge Inflatable Backyard Soccer & Basketball Court for multiple kids
Your backyard becomes your very own stadium with Little Tikes Huge Inflatable Backyard Soccer & Basketball Court.
With basketball hoops and soccer goals on the 24′ L x 12′ W x 7'H
Chip Shot Inflatable Golf Game | $250.00/4 hours
This inflatable golf game rental is a great addition to any carnival or festival or a golf fanatics birthday party. It comes equipped with a golf club and balls so that you can test out your skills on the inflatable course. The goal of the game is to chip the golf balls into the rings at the back of the inflatable. See who is the best chipper!
Dimensions: 14′ L x 11′ W x 11′ H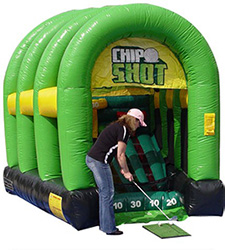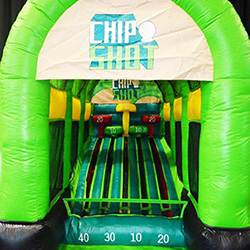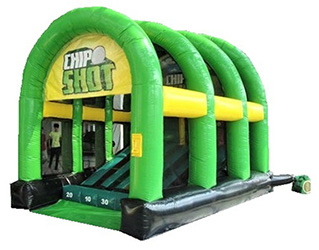 Balloon Typhoon | $300.00/4 hours
The happy clowns face on the outside of the Balloon typhoon is matched by the smiles on the children inside as they chase the swirling balloons inside. With a continuous supply of balloons, this inflatable keeps the smaller children amused for hours. Definitely one for the smaller children!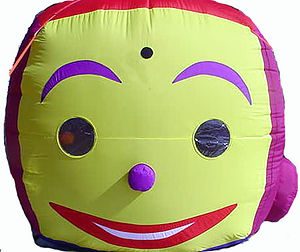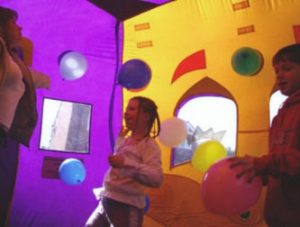 Inflatable Twister | $300.00/4 hours includes attendent
Re-live this popular game of the 60's by twisting and turning yourself to the random spin of the wheel.
Dimensions: 15'W x 15'L x 3'H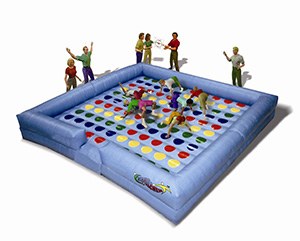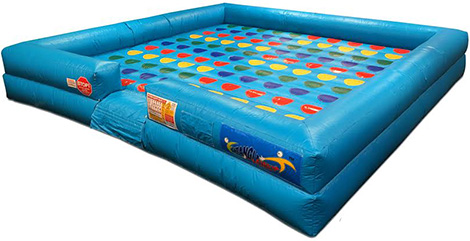 Special Events Bouncy Castles $400.00 /4 hours with attendant
13′ X 13'or 15′ X 15′ for approx.
Backyard parties $250.00/4 hours delivery, setup and removal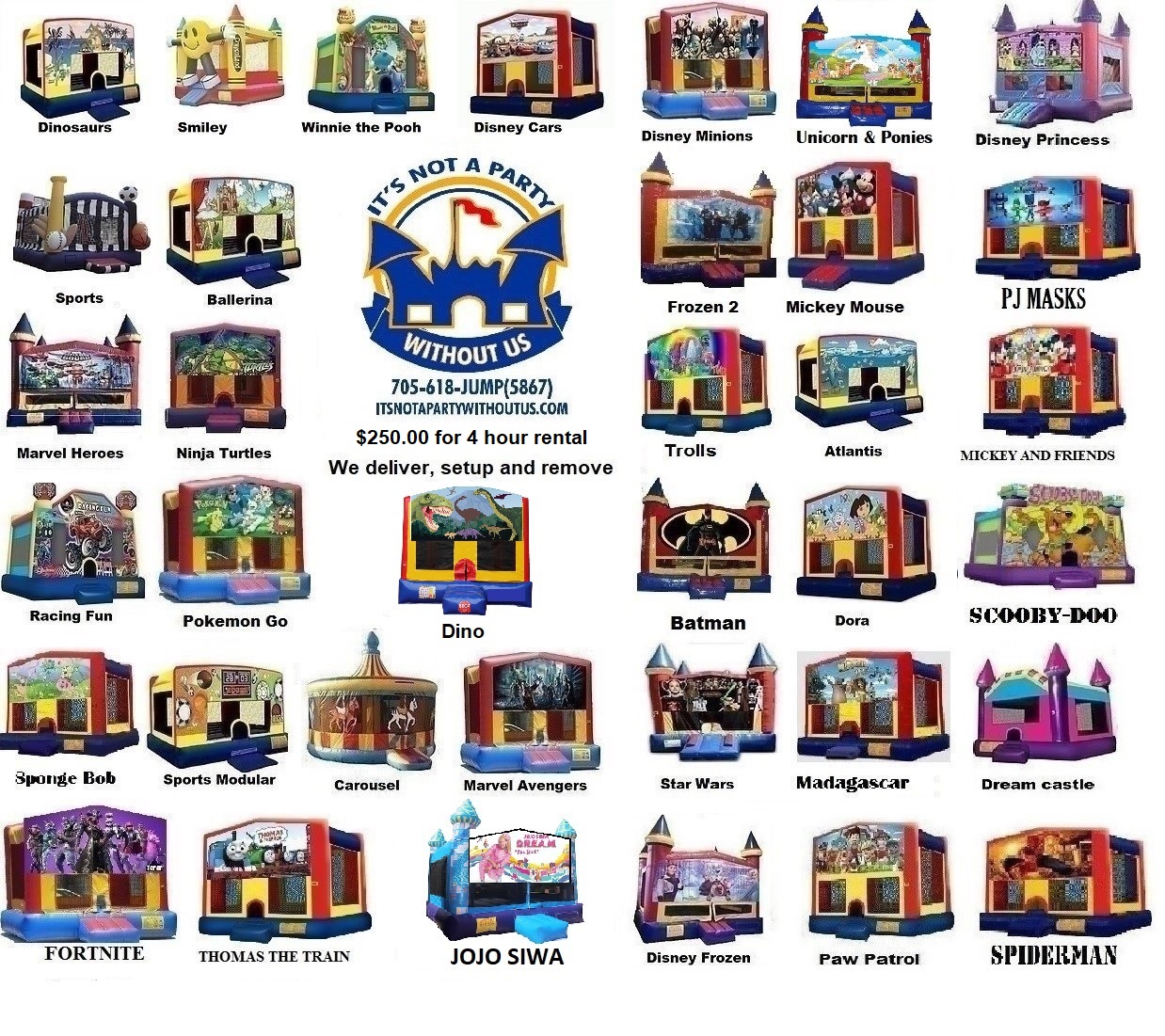 Inflatable Bounce and Slide for Indoor/Outdoor | Your choice of Jungle Fun, Cars, Princess or Mickey Mouse
15′L X 11'W X 10'H
We can deliver, setup and pick-up after the party is over for $400.00 for the day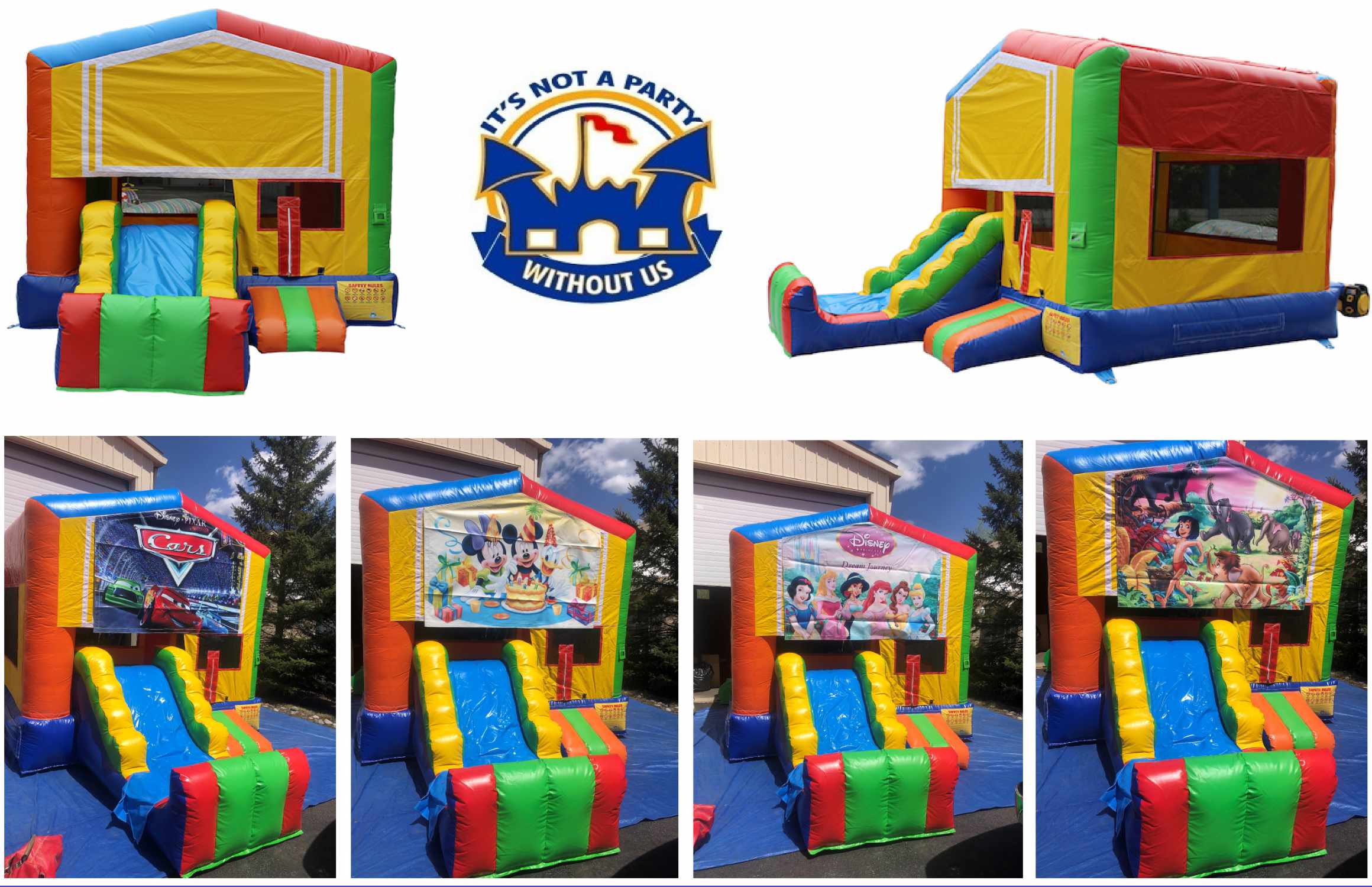 Square Castle Maze | $400.00/4 hours
More than 140 feet of tunnel creating a magic world of exploration and adventure. 25'x25'x5' Ages 2 to 6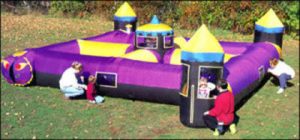 *NEW *Jungle Adventure Maze | $450.00/4 hours
Jungle Maze Inflatable Obstacle Course
This is a crawl through maze that is tons of fun and provides entertainment for both kids and adults. There are more than 130′ of tunnels inside, and it can accommodate up to 150 kids per hour. Great investment in fun! Dimensions 30'L x 25'W x 8'H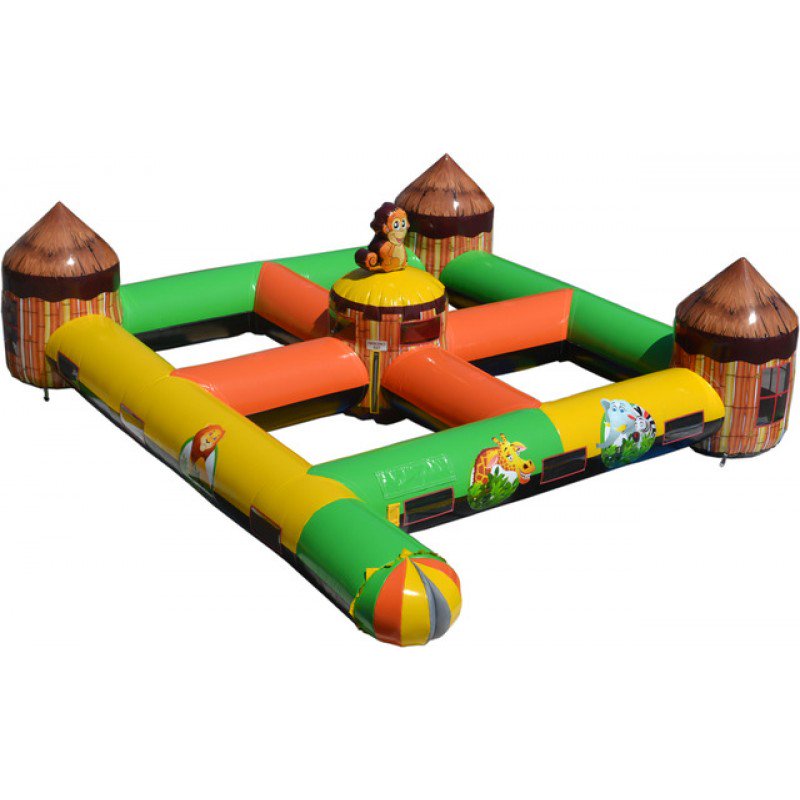 Inflatable Manual Rodeo Bull | Contact for special pricing.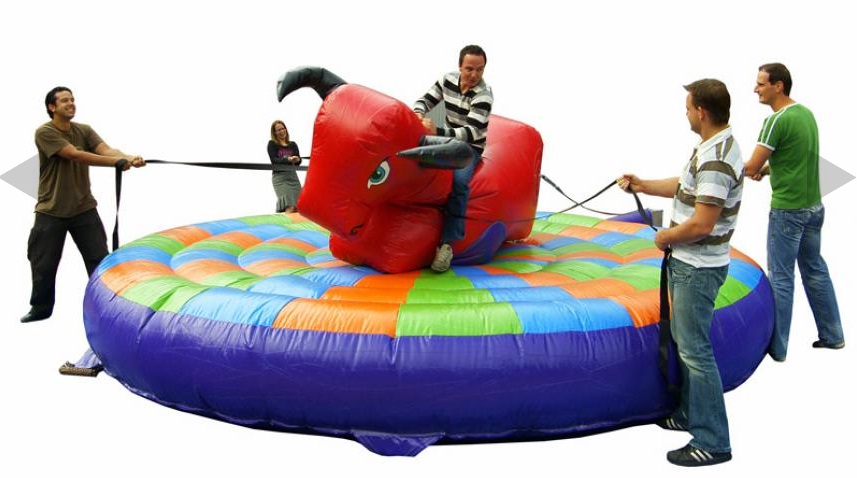 Our fantastic manual rodeo bull is great fun for adults and children alike. One person sits on the bull whilst four people tug at the bungee cords to shake and buck the bull and try to throw the rider off.
This bull always goes down a storm at any party or function and unlike a automated bull is available without an operator so you can enjoy the fun all day and at a fraction of the price of the automated version.
…
Suitable for indoor or outdoor use the space needed for this inflatable is 20ft square area.
Contact for special pricing.
Inflatable Jousting Arena | $500.00/4 hours
This game is so addictive that players will be lined up to test their skills. Great for party rentals, indoor events, or team building. The Inflatable Jousting Arena is an excellent center piece for any event. This inflatable Arena is great for kids, teenagers and adults alike! Friends and family could take part in enjoying all the time at a party or event.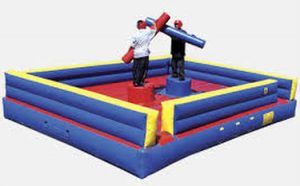 The Lil' Pirates | $500.00/4 hours including attendant
The Lil' Pirates combo game is a hardworking inflatable that incorporates climbing, sliding, Pirates, and bouncing all in one incredible play structure. 22′ L x 14′ W x 12′ H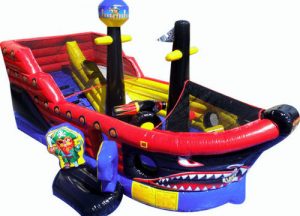 18′ Mega Slide | $600.00/4 hours including attendant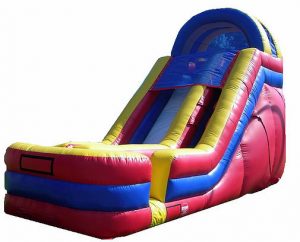 30′ Obstacle Course | $600.00/4 hours including attendant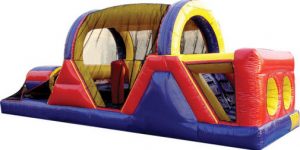 New Bungee Run and Joust Combo | $600.00/4 hours
The Bungee Run & Joust Combo is an excellent outdoor entertainment option for both kids and adults! Challenge a competitor to the Bungee Run: strap on your bungee cord vest and run as fast as you can toward the finish line! When players lose momentum, they're zipped back into an inflatable wall. These engaging games are sure to have your guests roaring with laughter!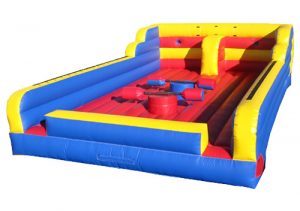 Disney Cars Combo 5 in 1 | $600.00/4 hours including attendant
Jungle Fun Combo Slide | $600.00/4 hours including attendant
Jungle Fun Combo Slide, bounce and climb in this large Jungle themed play center. 18′ W X 15′ L X 13'H